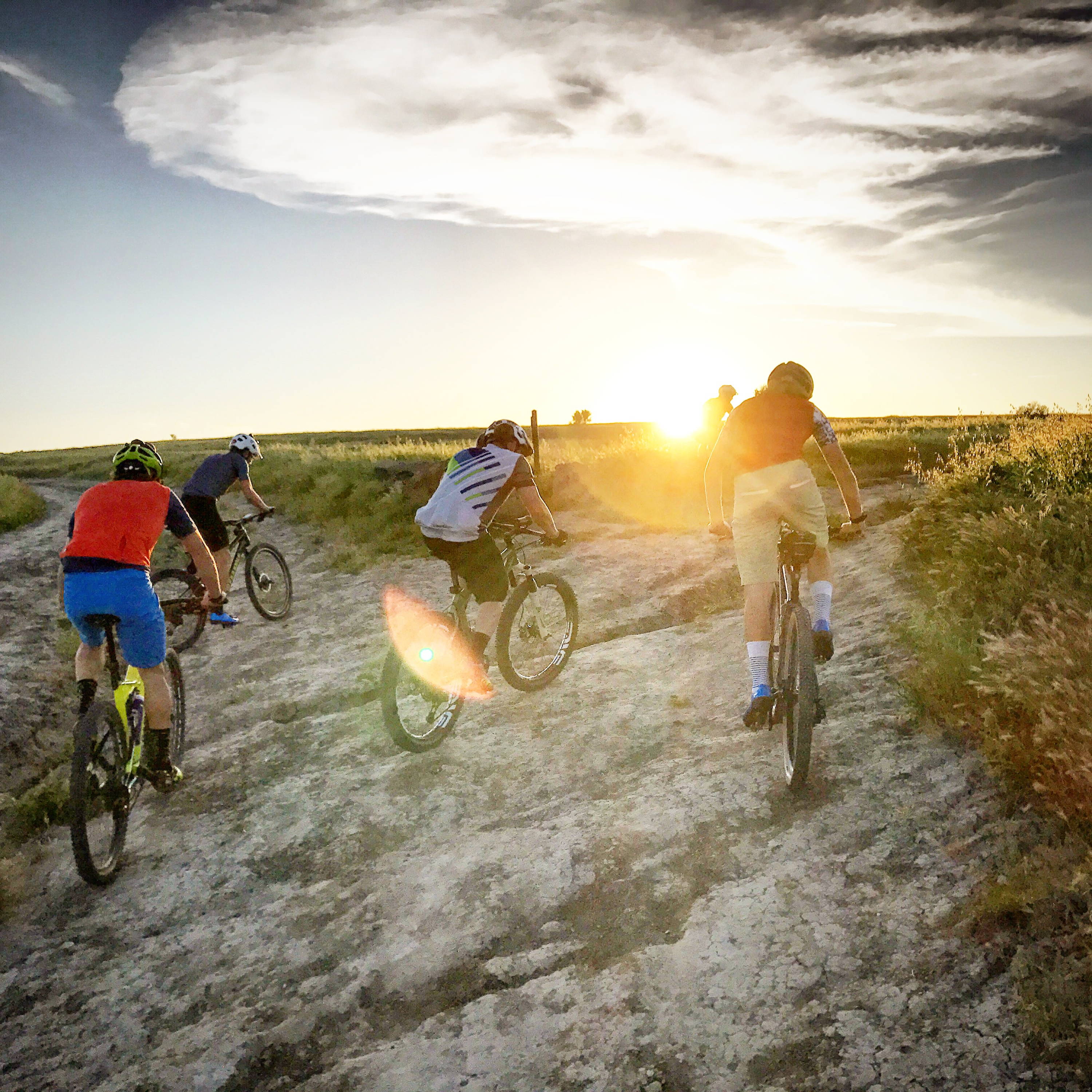 Engineered for Every COndition
As cyclists, we've been conditioned to see of chain lube as either being 'wet' or 'dry'. When we formulated SCC SLICK, instead of using sub-quality petroleum bi-products that are susceptible composition changes in varying weather, we insisted on a high-quality, synthetic lubricant that maintains its attributes in all riding conditions.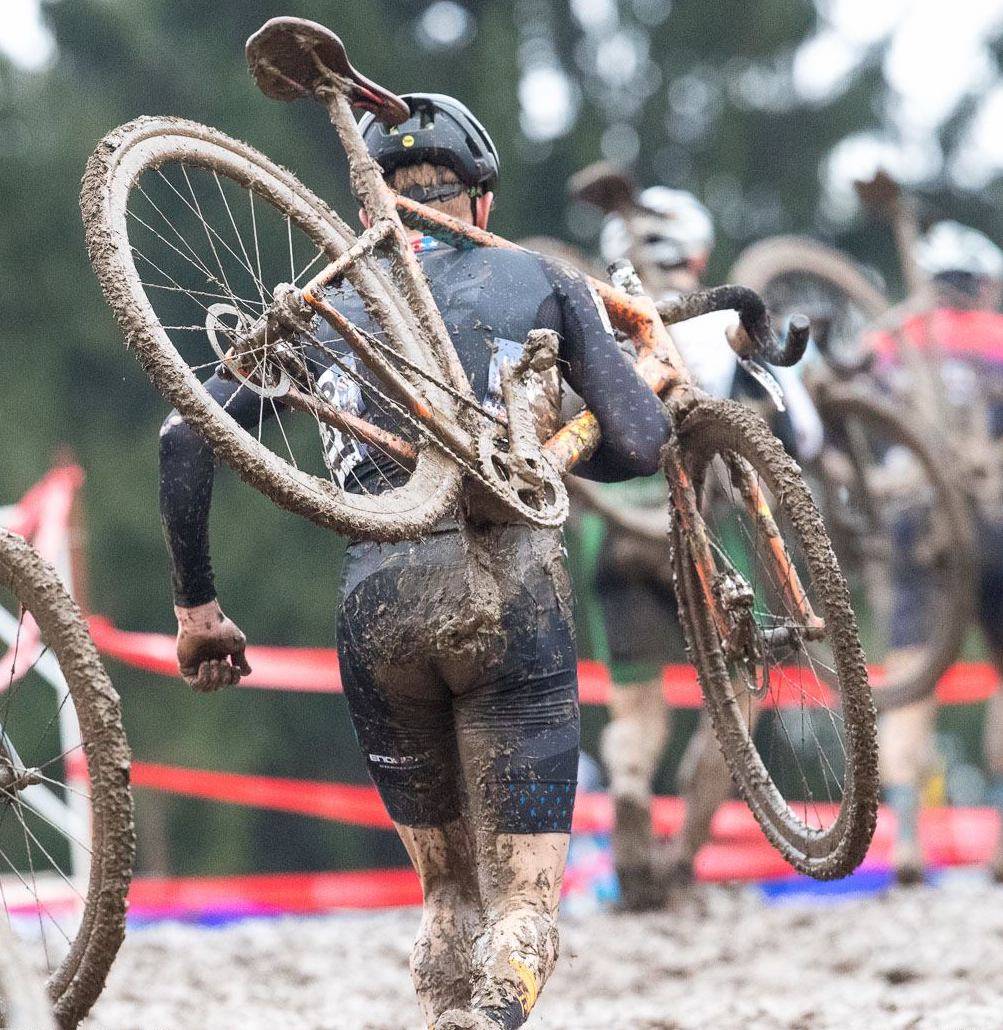 Formulated to Clean Better
Riding your bike is a step in the cleaning process. We incorporate a detergent additive that works its way deeper into your chain as you ride, removing the contamination trapped in micro-crevices and floating it to the surface of the outer links. The result? Improved drivetrain performance over longer periods of time, in every condition.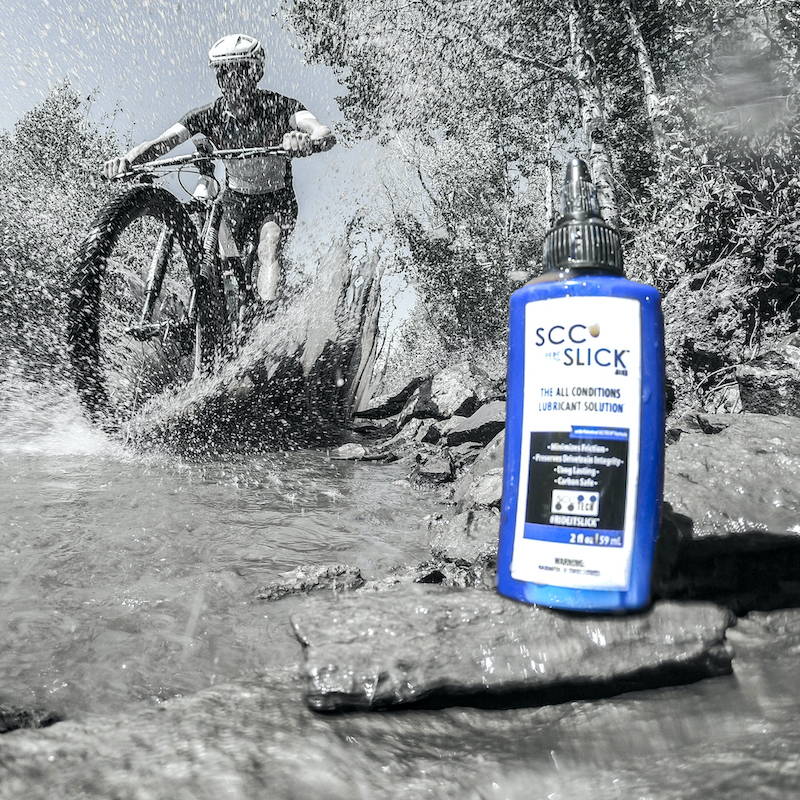 SCC SLICK is effective for 3x to 5x longer than other products available on the market and a little bit goes a long way. One bottle can easily last 4000-6000 miles in normal conditions. Reapplication is recommended every 25 pedaling hours. Simply wipe clean, reapply, and ride.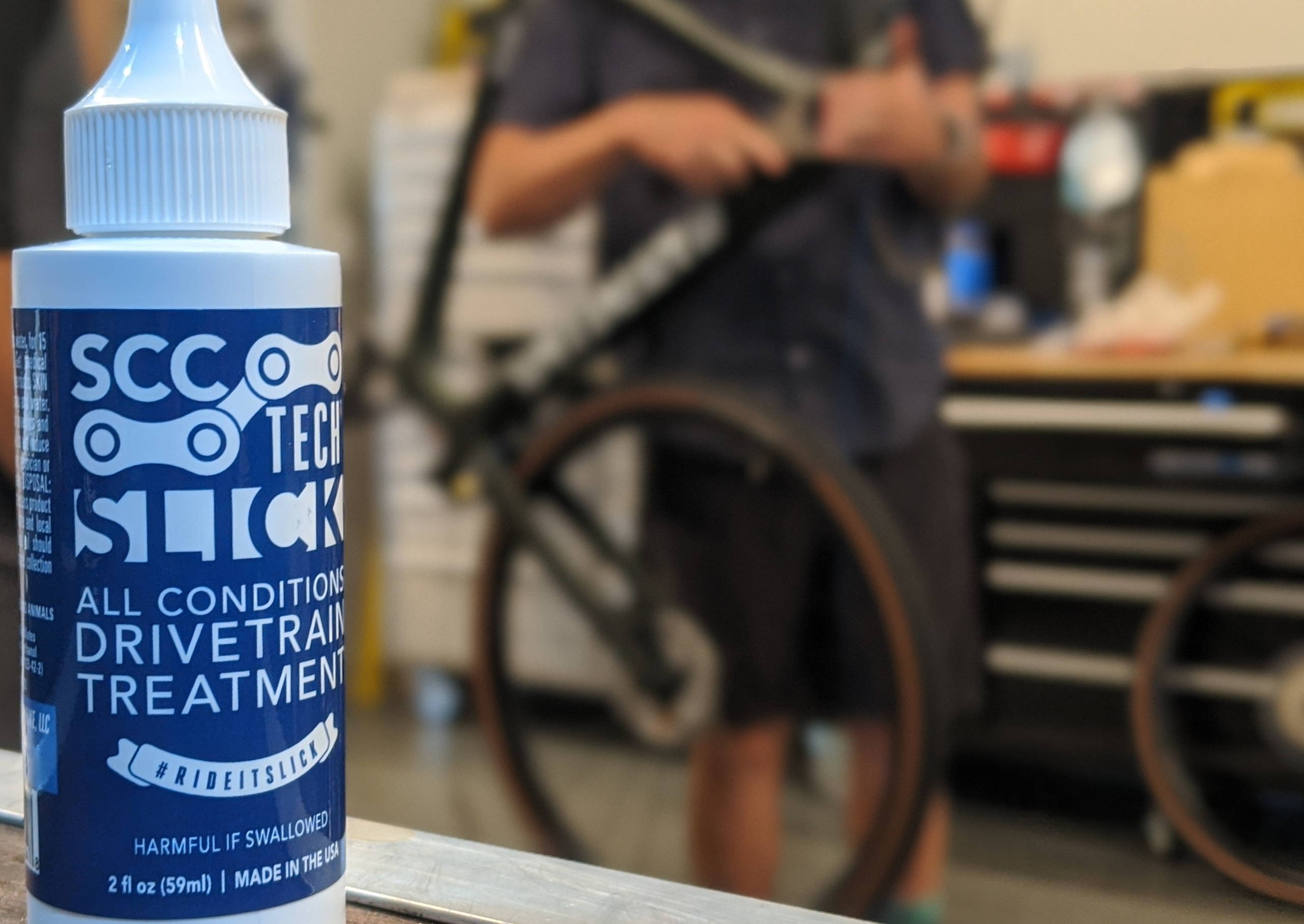 What is a drivetrain treatment?
To put it simply, SCC SLICK works harder than your average chain lube; it covers more than your chain and improves the efficiency of your entire drivetrain. SCC SLICK delivers a better mechanical efficiency, longer intervals between applications, and dramatically reduced cleaning times compared other products on the market. It's also perfect for cables, hubs, pawls or any other places you want to fight friction.
SCC SLICK patented formula isn't simply a lubricant, it cleans, protects, and conditions your entire drivetrain. Formulated with high-quality, non-toxic (Prop 65 safe) ingredients, and tested to perform for longer intervals under extreme conditions. A simple wipe down after a ride will leave your chain clean, quiet, and well lubricated. Give us a try today and feel the difference in three rides.
Friction is not your friend
lu·​bric·​i·​ty - Noun : "the capacity for reducing friction."

po·lar·i·ty- Noun : "in chemical bonding, the distribution of electrical charge over the atoms joined by the bond."
vis·cos·i·ty- Noun: "resistance of a fluid (liquid or gas) to a change in shape, or movement of neighbouring portions relative to one another."
Support your local Bike shop. Click here to find a Dealer near you.