Synthetic Based Lubricant
As cyclists, we're conditioned to see of chain lube as either being 'wet' or 'dry'. In principle, riders sometimes use 'wet' lube in cooler, damp conditions thinking it penetrates deeper and doesn't 'gunk-up' or attract as much debris as a 'dry' lube, and is easier to clean after a day on wet roads. Alternatively, 'dry' lube is applied hotter, drier conditions presuming it won't evaporate and last longer. When we formulated SCC SLICK, instead of using sub-quality petroleum bi-products that are susceptible composition changes in varying weather, we insisted on a high-quality, synthetic lubricant based that maintains its functional attributes in all riding conditions.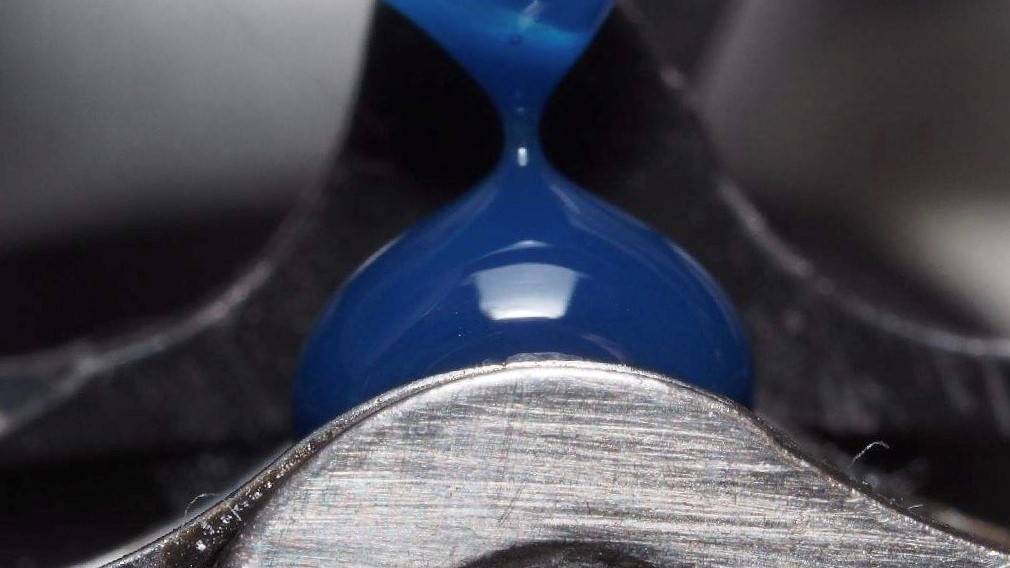 SCC SLICK contains a highly-effective and fast-acting penetrant capable of reaching into your chain's micro-crevices as small as a millionth of an inch and is able to do so almost immediately. In less than five minutes, SCC SLICK is able to reach deep into your chain and ready to ride, where other bicycle chain products recommend waiting anywhere from 40 minutes to a full day.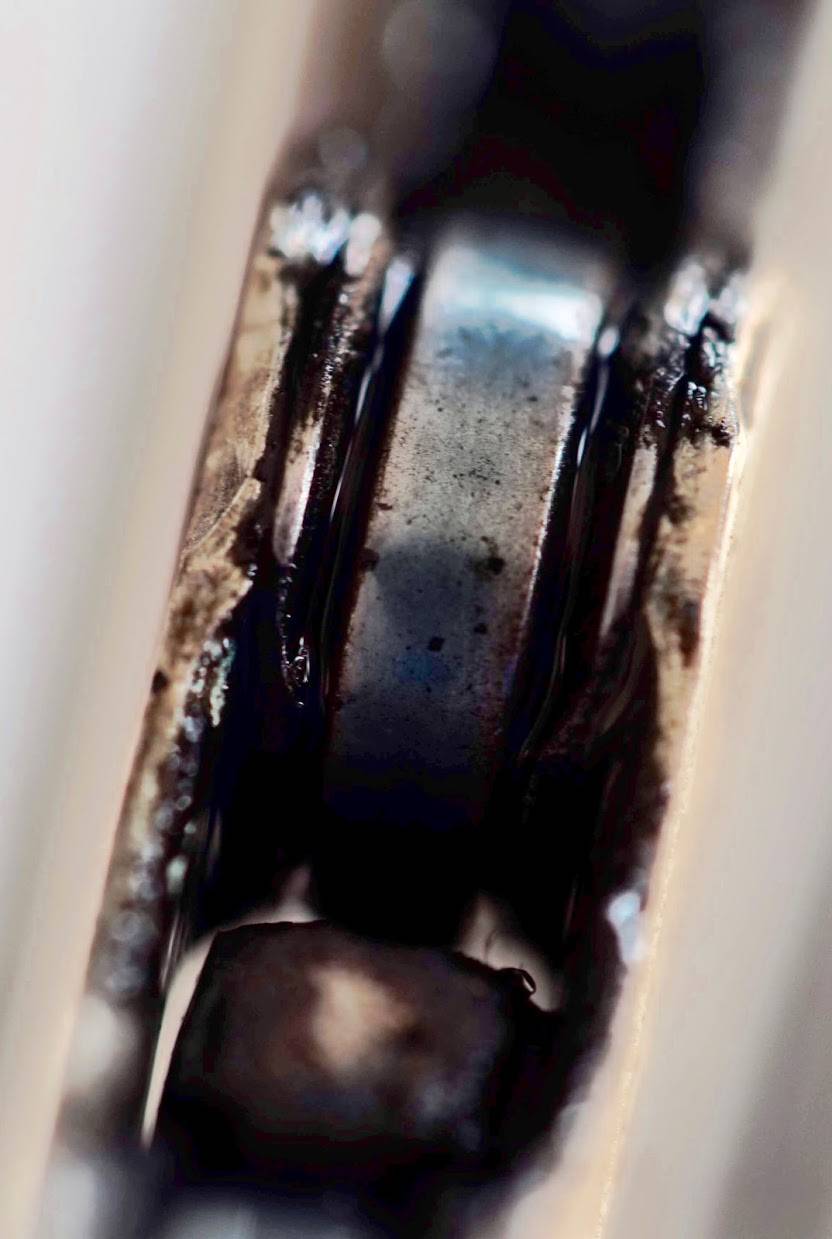 Detergent: When it comes to your drivetrain performance, what you take out is just as important as what you put in . SCC SLICK incorporates detergent additive that as you ride is able to work deeper into your chain the removing contamination trapped in the micro-crevices and floats it to the surface of the outer links. By penetrating and cleaning the micro-crevices of your chain, the lubricating properties of SCC SLICK work their way deep into the chain delivering improved drivetrain performance over longer periods of time. To put it simply, the more you ride, the more effectively SCC SLICK improves your drivetrain performance.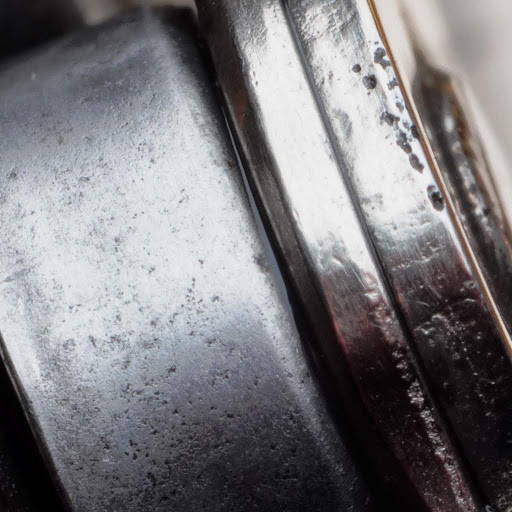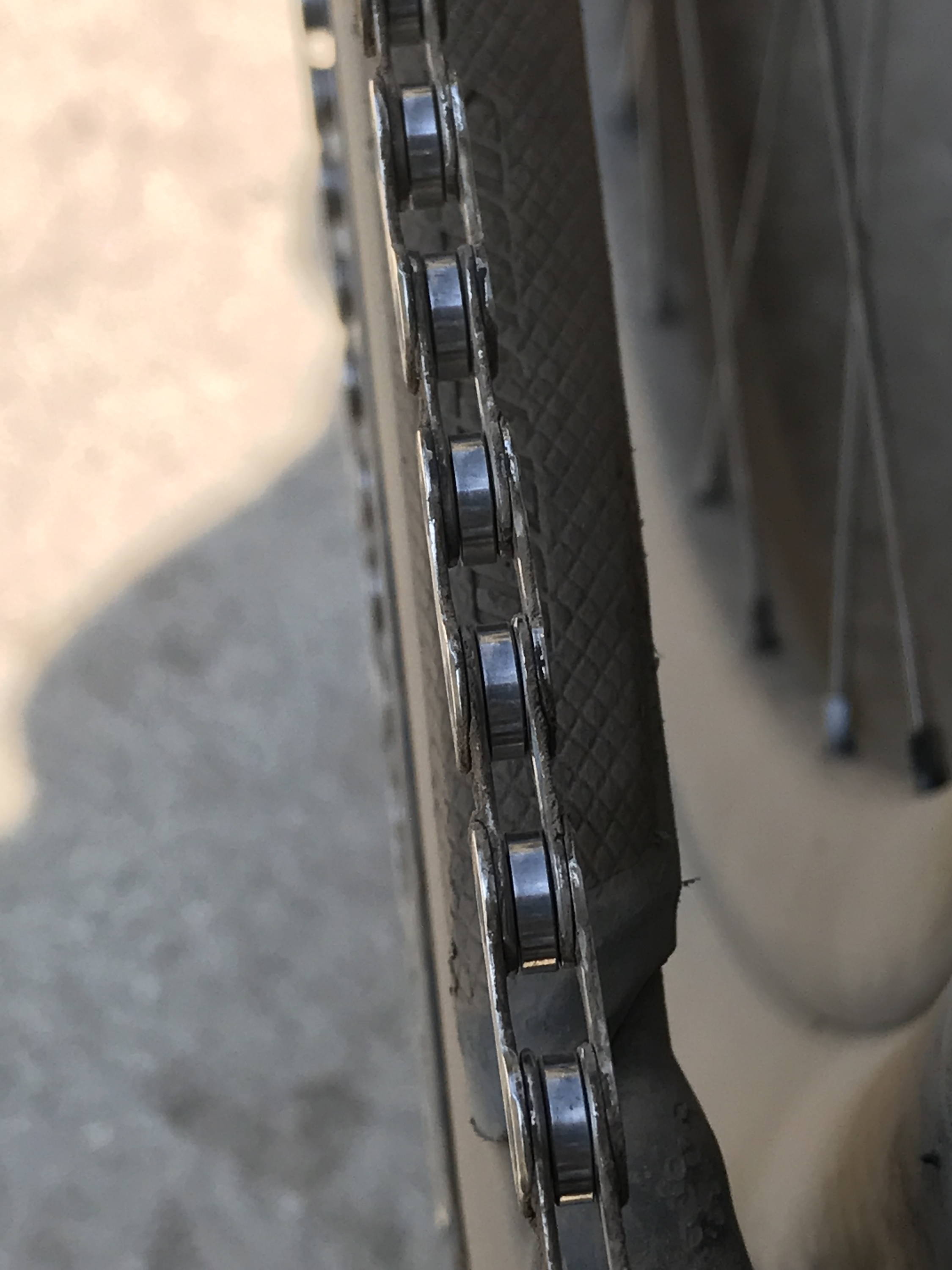 After the detergent property in SCC SLICK cleans and floats contamination to the outer links of your chain, its dispersant properties prevent re-adherence of the contamination back into the micro-crevices of your chain. This keeps the roller surfaces of your chain running smooth and clean. After just one use, the outside edges of your chain may look dirty and contaminated, but the roller surfaces stay clean. By the third ride after the application of SCC SLICK, most riders will notice their drivetrains staying clean in even the dustiest of conditions.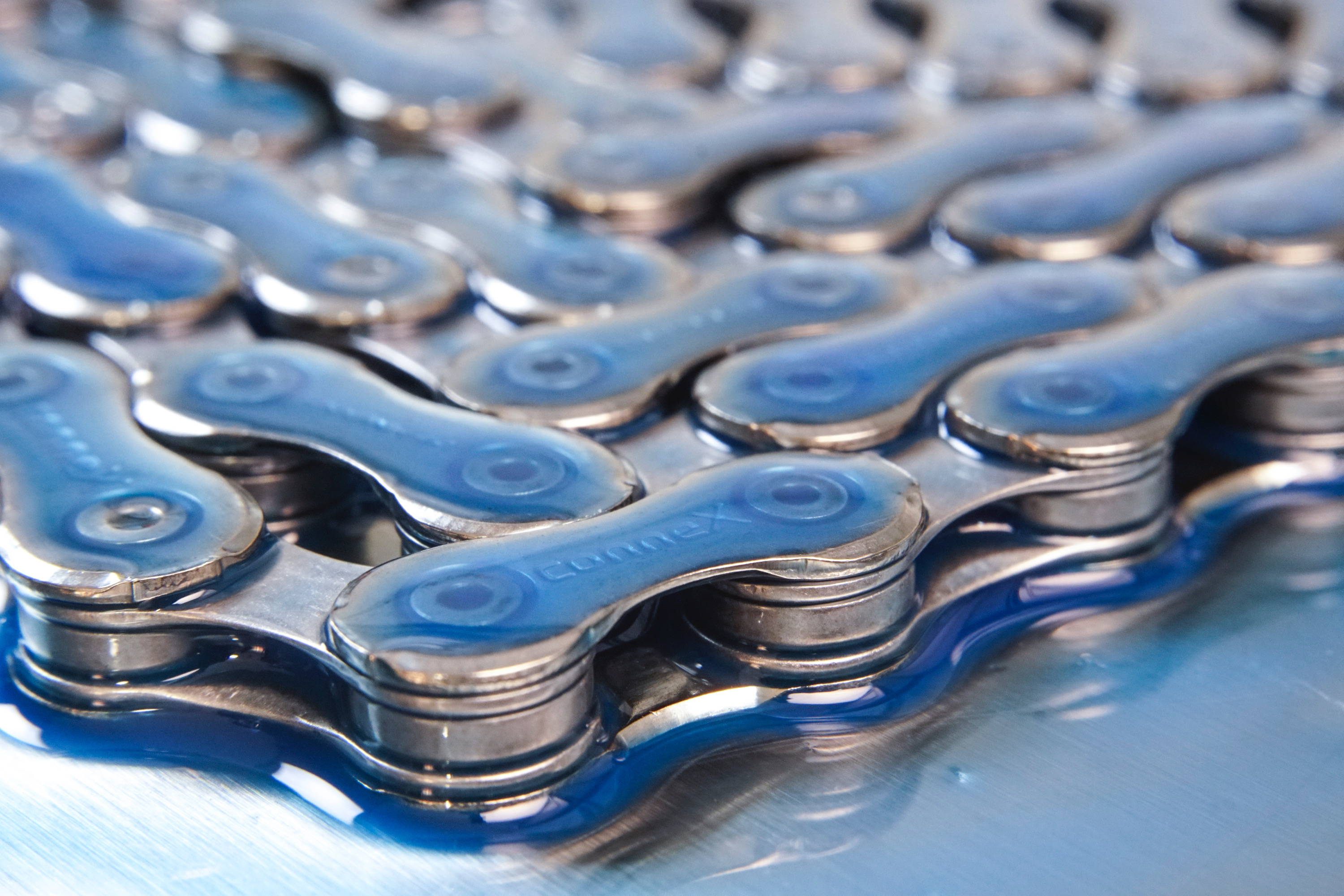 SCC SLICK utilizes a proprietary addictive that binds its 4 main components (Lubricant, Penetrant, Detergent, Dispersant) together. This binding component also has an affinity for metal (think of it as a chemical magnet) enabling SCC SLICK to maintain its composition regardless of weather conditions over long periods of time. The result is a cleaner and better-performing drivetrain that improves overtime the more you ride.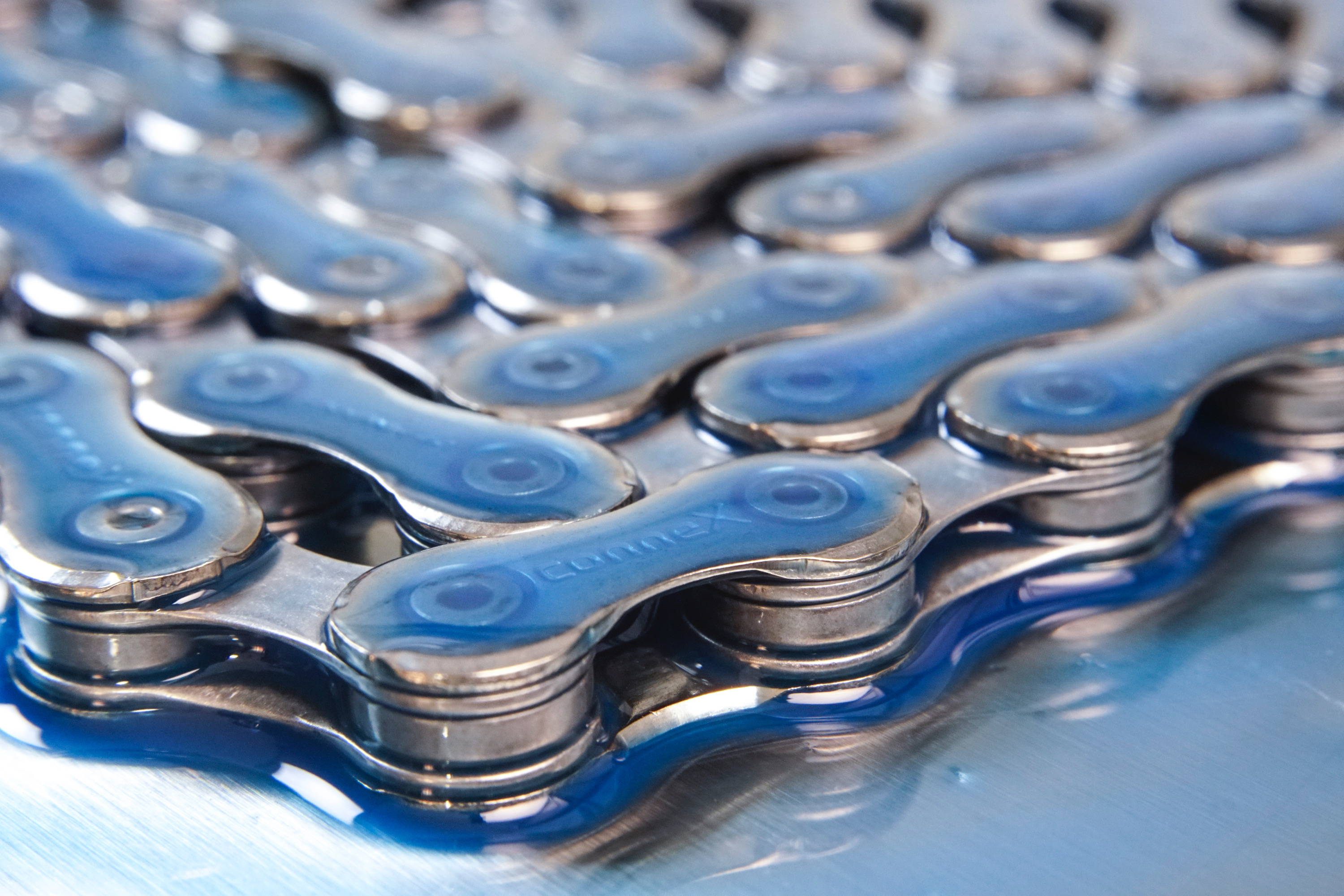 SCC SLICK maintains its composition regardless of climate and does not contain solutions that evaporate or congeal leaving behind gunky residues

Provides superior lubricity - SCC Slick's premium components minimize friction, providing consistent and smooth power transfers

Long lasting - SCC SLICK lasts 3x to 5x longer than other products available on the market - in normal conditions you should only have to reapply every 25 pedaling hours

Designed to wipe clean - All you need to clean your bike's drivetrain is a rag, no more scrubbing with harsh cleaners or taking a flat head screwdriver to your pulley wheel